Comprehensive History Report
Don't risk buying a car with an unknown past.
1 in 6 cars have outstanding finance
1 in 16 cars have been recorded as a write off
1% have evidence of an odometer discrepancy
every 9 minutes a vehicle is stolen in Australia
A VIN is required to generate the CarFacts history report. Unfortunately the seller has not listed their VIN.
Get in touch with the seller through our enquiry form or their contact number and request for their VIN
Inside each history report you'll learn
If finance is owing
If vehicle is stolen
If odometer is rolled back
If written-off
Price comparisons
Registration Status
{{amountForDisplay.replace('$', '')}}
Incl. GST
For a full comprehensive
CarFacts history report on this car
{{vehicleDescription}}
VIN: {{vehicleHasVin ? vinForDisplay : '?'}}
Where can I find the VIN? (Vehicle Identification Number)
The Vehicle Identification Number (VIN) can be found in a couple of places including on the car's registration label, on the build plaque in the engine bay or on the passenger side windshield and door jamb. It also appears on registration and insurance documents. Make sure you enter the VIN accurately, here are tips to make sure you have the right number: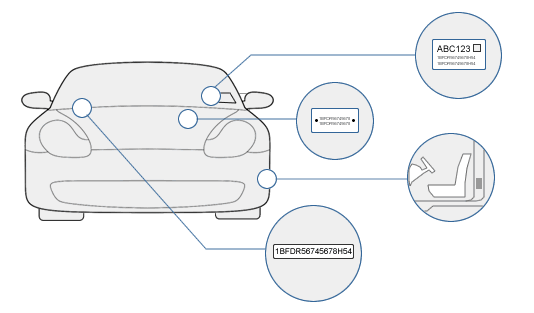 VIN Accuracy Tips:
the letters "I", "O" and "Q" never appear in a VIN
the VIN must be exactly 17 characters in length
{{amountForDisplay.replace('$', '')}}
Incl. GST
For a full comprehensive CarFacts history report on this car
Complete the form below to have a CarFacts history report emailed to you